The digital age marketing enthusiast, passionate about technology, collects stories of student time and the teachers who marked her academic life. Training engineer, post-graduate in marketing and design, master and PhD in arts, went to the other side of the desk teaching classes in universities, courses in the corporate area and many lectures around the world. In fact, she is on the Best Online Universities 2012 list among the 100 most tech-savvy teachers in the world. From this experience, the author of the bestselling Marketing in the Digital Age decided to dedicate herself to the reflection on a fundamental theme for society – education – starting with technology.
The speed that the internet imposes on our daily lives reflects the yearnings of humanity, which left behind the Information Age, a model of society based on machines, and takes its first steps in the Age of Innovation – based on bits, social networks online, mobile technology, etc., that configure an increasingly fragmented universe and expand the possibilities of communication and learning.
In this context, the model of teaching based on the tripod teacher-chalk-blackboard is with the days counted. The school needs profound changes, but nothing simple, as they involve the need to master the tools of the digital world. In her fifth and most recent book Educ @ r – A (r) digital evolution in education, Martha discusses these issues and even explains in a didactic way the technological tools that can be used for teaching at various levels.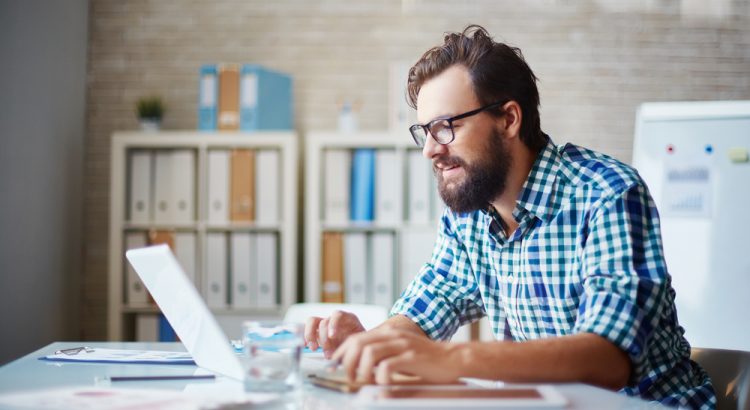 Interestingly, the book undoes the barriers between on and off. She uses the QR Code – a technology she calls herself passionate about – to create a bridge between print and digital with links to vast extra content like videos and websites. It is with this kind of creative attitude and while preparing the second part of the book, scheduled for release in 2014 and which will present a guide for teachers on technologies that can be used education, Martha Gabriel granted the interview below.
The school model as we know it, based on the printed book and the teacher as holder of knowledge, is very old and today is exhausted. You argue that the internet has laid the foundation for a revolution in education that will usher in an unprecedented era in the history of mankind. What revolution is that?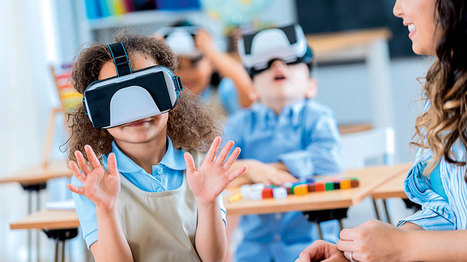 This revolution begins when the student begins to have access to broadband internet more intensively from the year 2000 – exactly when the generation Z begins to enter the scene – allowing everyone to publish content. So today we have a tsunami of content in the world. Every two days an amount of information is created equivalent to the period that goes from the beginning of the history of humanity until 2003. Who said this was the CEO of Google, Erick Schmidt a few years ago, now this pace has already accelerated, since we are living in a era of exponential technological growth. Our brain evolves linearly, but the curve of technological knowledge and information grows exponentially. So we have a gap that grows more and more in this relationship. From this scenario, everyone has access to information, which is neither scarce nor restricted as it was in the past. Therefore, someone is no longer needed to mediate information and provide content. Thus, the teacher's function changes completely.
What is the new role of the teacher and the school from this new reality?
Before it was the teacher who determined the contents and only through it we had access to the knowledge. Now he needs to be a tutor who helps the student think, innovate and learn to learn. In the past, it was important to innovate and learn to learn, but you survived without it, because the changes that took place in society were very slow, taking decades. So it made sense to learn some formulas and content in the school that would be valid for 30 years, that is, the time of your professional career. Today, because of this exponential curve of technological change and information, everything changes very fast. Tablet, mobile, social networks … We have a scenario that did not exist four years ago and this will still accelerate. Not to mention that the population is increasing, urbanization, in fact, are several things that are happening that had never happened before in history. If the school teaches formulas and contents, nothing will be valid when the student leaves. In the Age of Innovation you can not use old formula to solve new problem. It takes creativity, experimentation and critical thinking. This is what the school has to teach, but it continues to do what it did in the last century. The teacher, in turn, needs to be empowered to help the other to reflect, which is much more difficult than simply passing the same content every semester. This is the transformation that many schools are interested in.
What is the main positive change that the internet is promoting in the area of ​​education?
There are several, but the main one is that the student assumes an active role in his own education and this happens in a natural and organic way. With this revolution happening now, anyone, even a child, can access any content that is interested. Personalization and the power to educate passed on to the student's side. Another major change is cognitive. Previously our brain was predominantly submitted to information in a linear and sequential way to read a printed book. From the internet, when you are browsing the page, the links take you to other places. Then the brain begins to trace n navigation possibilities, you go back and forth, sometimes not back. Our consumption of information becomes predominantly hypertextual. In fact, thinking was always hypertextual, but the way we accessed information was linear. Now the tools are also hypertextual, allowing our complex thinking to develop. In addition, we have increasingly transferred our brain functions to the computer. For example, today you do not search your brain, but you use Google. On the plus side of this is finding more results for your search than you did when searching in a library. That way, you think completely different and this activates your brain differently as well.
What are the negative aspects generated by the internet?
There are several: bullying, plagiarism, vices in electronic games. But the worst problem, which is the cause of several others, is multitasking, that is, doing several things at the same time. Today, we switch screens on the computer 37 times per hour, according to some studies. In doing so, you lose a second of reasoning and no longer remember what you were doing. As a result, thinking slows down, you have greater difficulty solving problems, and you decrease productivity and creativity because you can not make associations. But this process also generates adrenaline – you do this several times and you enter a cycle that does not stop, and you can vitiate. There's another point: if I get too many windows open, three browsers, cell phone, etc., all this is about to bring some new information – this is not multitasking, but it puts us in a constant state of alertness that wears out our brains. Another thing that the digital accentuates is the Fear of Missing Out, the FOMO. Well before digital technologies, people were already suffering from FOMO, especially young people. It's that fear of missing out on a party or an event, even if you're tired or do not feel like going, because everyone will be there and you do not want to risk missing out on something cool that might happen. Today, in the digital world many events happen simultaneously and young people want to participate in all. This makes them tense and anxious, expending energy to a very high degree. They need to have a greater orientation in this sense, they need to learn to be more critical and selective.
Considering the difficulties in the area of ​​education in Brazil such as lack of structure, low salaries and difficult training, is there resistance on the part of teachers to the changes that the digital world imposes?
We still have very serious problems in education in Brazil and digital brings others, because to use the digital environment we need to be more sophisticated and passionate. A good teacher who connects the world who can make a difference for thousands of students has to earn very well and not the low salaries we have in public education here. In addition, if teacher training was already an old problem, it gets worse now. Those who have always taught on the blackboard suddenly had to understand and learn various tools and digital platforms, scan texts and tasks, send e-mail to students, etc. You will spend a few extra hours to do this and not earn a penny more. But resistance from teachers was stronger some years ago. There has been a growing number of educators interested in learning new technologies because they are no longer able to master the class without them, and because of this, student engagement levels and assessments are diminishing.
We have an asymmetric situation because the student has a great command of digital and the teacher does not. Is it possible to have a point where the two are?
The student will always be easier to master the new technology than the teacher. The student has more digital fluency, but still does not know how to connect information. What does the teacher have to offer? A giant experience of how to navigate a complex world. And the young man is desperate to learn this. The teacher need not be a well of wisdom in technology and master all the tools, applications and social networks. He needs training – self-empowerment – to have minimal familiarity and fluency to use these platforms to connect information in favor of his discipline. I find it amusing on the part of teachers who expect institutions or governments to give tablets or computers to work on. However, the problem is not the equipment. The teacher has to take the reins in this case. If a middle-class student buys a smartphone because he can not afford it either? He gets the smartphone and gets as little as he can. This is not the ideal situation to apply to your activities at school, but at least it gets familiar with the digital environment. From this minimum knowledge, the training works. I believe that schools and universities need to invest not in tablets (because soon everyone will have yours), but in specialized laboratories with sophisticated equipment and technologies that we can not have at home.
In Brazil, at what stage of development are we in relation to the use of digital media and technologies applied to education? And in the world? What is the most advanced country or region in this sense?
The US is a bit ahead because there is a greater technological penetration there. Europe is very similar to Brazil in this regard. There is a phrase from William Gibson which is as follows: 'The future has already arrived, it is not distributed equally'. Here in Brazil we have prehistoric situations with places that do not have any internet access, however in other places we have Indians with access to broadband. We have centers of academic excellence such as a private college in São Paulo that develops a project with NASA and at the same time we have places with schools that do not have chalk. There are several nuclei trying to do cool jobs, but for the general population it is still far behind. Two years ago I attended a lecture by Tony Blair here in Brazil and he said that he is making a big effort in England for everyone to have a very high level of education. He said that elite education has always been for the elite, but in the 21st century no country can afford to give elite education only to the elite, otherwise it will not be competitive. I totally agree with him. It's great that we can inspire in other countries that are ahead, but Brazil should start an education reform because I believe we can not wait to see what the world is doing at the risk of being left behind. We need to create our own solutions, our way, while, of course, we walk along with the world.
Digital education is something that needs to be developed in parallel with formal and broad education. What are the main lessons to be learned in this regard?
The concept of digital education is to understand all this change that is happening and to know the digital tools, their mechanisms of operation and how to extract the best of them. Thus, formal education today, in order to happen, increasingly needs digital education as the world is digitizing itself faster and faster. Incidentally, we are becoming a hybrid of biological body with digital body, which is what we call cybridismo. For example, if I lose my computer, I lose my searches, my files and can not redo them – I lose part of my "brain" that is extended in the digital device. Everything I have online on Facebook, on Twitter, that's me too. More and more people are spreading in this digital world. So a very important part of us is digital, not just biological. So today you need to have the digital literacy to live in an interesting way. It's the same as when you were educated to learn how to dress so you do not get cold or brush your tooth to avoid decay. This makes you protect yourself and perform better on your biological body. The same thing is needed in digital. Digital education does not mean staying alone in digital, but doing the integration between on and off.